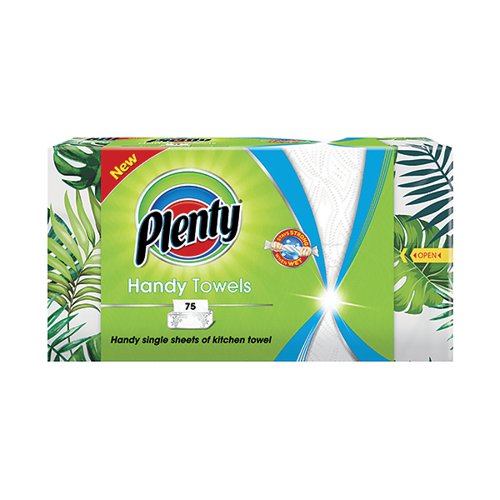 Description
In convenient dispensing packs, these handy kitchen towels are supplied in a pack of 75 sheets, perfect for placing around the home to tackle mess wherever needed. The convenient single sheet pack is specifically designed for quick one-handed dispensing in a waterproof packaging. The soft pack features a modern 360 degree pattern which would look great in any room of the house.
Delivery estimates:
Items despatched from Warehouse 1: 1-3 business days
Items despatched from Warehouse 2: 2-5 business days
All Furniture and Interior items: 5-10 business days
Please Contact Us for additional delivery information specific to your order.
Starting from
incl. VAT €4.39
Buy 5 or more for €3.32 each
Buy 3 or more for €3.39 each
Buy 2 or more for €3.48 each
Compare