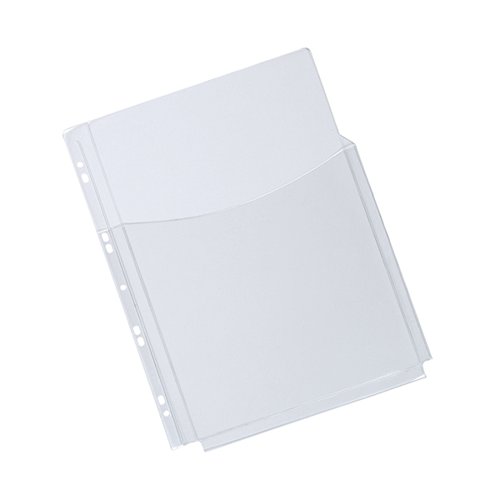 Description
This Q-Connect 3/4 cover expanding pocket is made of durable 180 micron PVC to protect your A4 documents. The pocket expands up to 20mm for extra document capacity, which is ideal for projects or presentations. The multi-punched side strip allows for easy and secure filing in standard lever arch files and ring binders. This pack contains 5 pockets.
Specifications
REACH Chemical Registration required (Y/N)
Delivery estimates:
Items despatched from Warehouse 1: 1-3 business days
Items despatched from Warehouse 2: 2-5 business days
All Furniture and Interior items: 5-10 business days
Please Contact Us for additional delivery information specific to your order.
Starting from
incl. VAT €5.62
Buy 5 or more for €4.18 each
Buy 3 or more for €4.29 each
Buy 2 or more for €4.42 each
Compare