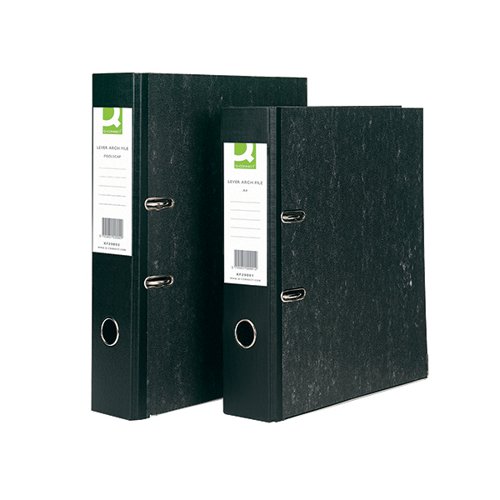 Description
Manufactured using recycled board and paper, with a stylish marbled design, these Q-Connect lever arch files have a 70mm capacity for A4 documents. The file features a large labelling area on the spine for quick identification of contents, a thumb hole for easy retrieval from the shelf and locking slots and metal shoes for durability. This pack contains 10 black files.
Specifications
Contains timber or derived materials
Thai Development Industrial Paper Co, Ltd
Minimum Recycled Content (%)
Cyprus/Gum/Loblolly Pine/Oak/Southern Yellow Pine
Delivery estimates:
Items despatched from Warehouse 1: 1-3 business days
Items despatched from Warehouse 2: 2-5 business days
All Furniture and Interior items: 5-10 business days
Please Contact Us for additional delivery information specific to your order.
Starting from
incl. VAT €45.26
Buy 5 or more for €32.95 each
Buy 3 or more for €34.08 each
Buy 2 or more for €35.35 each
Compare