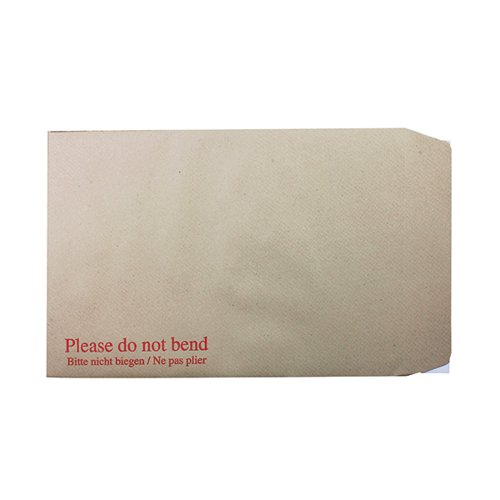 Description
Designed to keep important documents flat and protected in transit, these Q-Connect Board Back Envelopes are printed with 'Please do not bend.' The envelopes are made from heavyweight 115gsm manilla with a peel and seal closure. This pack contains 125 C4 pocket envelopes measuring 324 x 229mm.
Specifications
Biodegradable Information
Contains timber or derived materials
Picea Abies/Pinus Sylvestris
Delivery estimates:
Items despatched from Warehouse 1: 1-3 business days
Items despatched from Warehouse 2: 2-5 business days
All Furniture and Interior items: 5-10 business days
Please Contact Us for additional delivery information specific to your order.
Starting from
incl. VAT €68.83
Buy 5 or more for €50.98 each
Buy 3 or more for €52.45 each
Buy 2 or more for €54.11 each
Compare