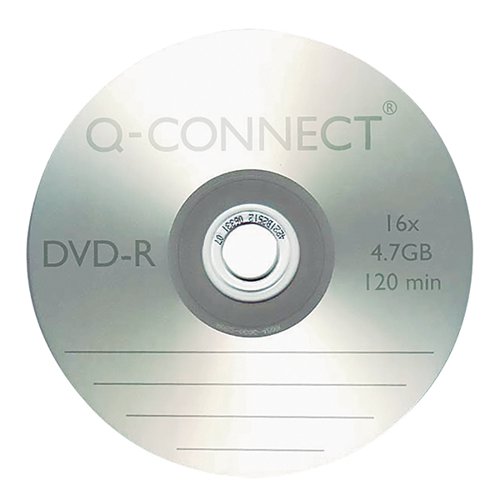 Description
If you want an easy way to store a number of different files in a variety of forms, then you need these Q-Connect writable DVD's. Each one of these DVDs can take up to 4.7GB of information, making them perfect for audio, video and any other files. Almost every computer has a disk drive and these disks are a perfect way to utilise this fact to provide you with storage that is perfect for keeping files when you are on the go.
Specifications
Certified Recording Speed
Delivery estimates:
Items despatched from Warehouse 1: 1-3 business days
Items despatched from Warehouse 2: 2-5 business days
All Furniture and Interior items: 5-10 business days
Please Contact Us for additional delivery information specific to your order.