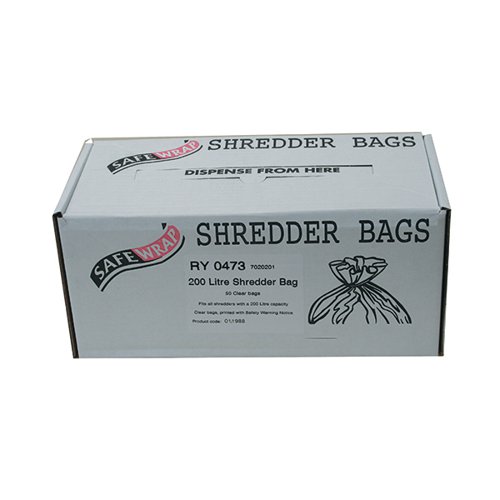 Manufacturer Robinson Young
Description
Safewrap Shredder Bags are made of durable, high-density polythene which makes them the ideal long-lasting shredder waste collection solution for your home or office. Designed to fit standard shredder bins, these bags hold 200 litres of waste while maintaining their integrity to avoid rips or spills. Supplied in a box of 100 bags for your convenience, these liners are long lasting essentials that keep going for as long as you need them.
Specifications
Minimum Recycled Content (%)
Delivery estimates:
Items despatched from Warehouse 1: 1-3 business days
Items despatched from Warehouse 2: 2-5 business days
All Furniture and Interior items: 5-10 business days
Please Contact Us for additional delivery information specific to your order.