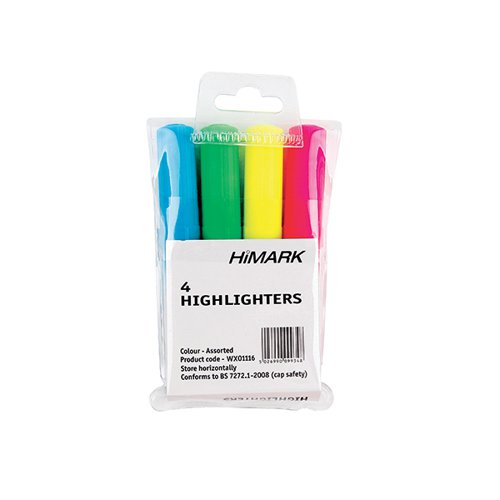 Description
Each highlighter features a chisel tip for more precise control, letting you adjust the width of the line to suit the text you're highlighting. The sturdy plastic cap not only protects the tip from damage, it also features a pocket clip for secure storage. The chunky square barrel gives you extra control in use.
Specifications
REACH Requires Health & Safety Data Sheet
Delivery estimates:
Items despatched from Warehouse 1: 1-3 business days
Items despatched from Warehouse 2: 2-5 business days
All Furniture and Interior items: 5-10 business days
Please Contact Us for additional delivery information specific to your order.