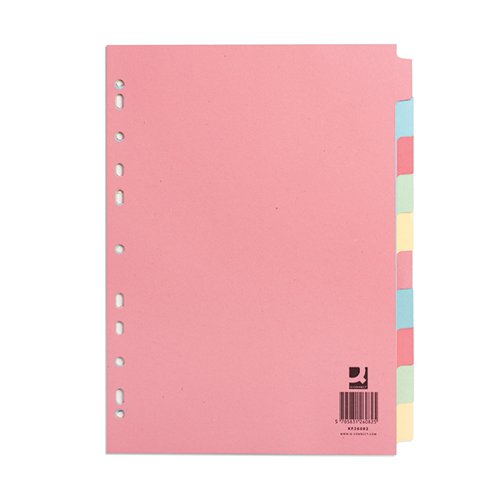 Description
The tabs on this Q-Connect ten part divider have been left blank to allow you to customise it with your own labels. Each sheet is a different colour, enabling you to colour code your documents as you wish. It has been multi-punched to fit standard A4 ring binders and lever arch files.
Specifications
Contains timber or derived materials
Post Consumer Recycled Content
Delivery estimates:
Items despatched from Warehouse 1: 1-3 business days
Items despatched from Warehouse 2: 2-5 business days
All Furniture and Interior items: 5-10 business days
Please Contact Us for additional delivery information specific to your order.