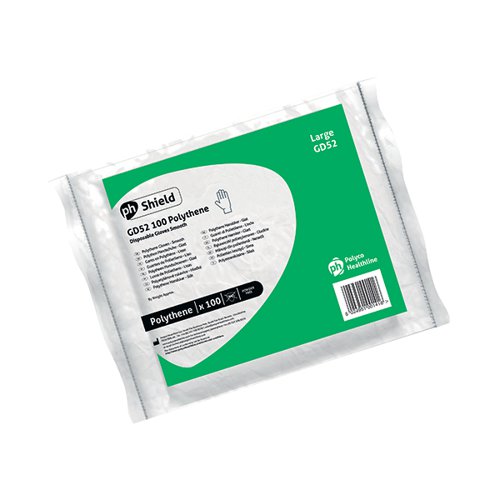 Manufacturer Polyco Healthline
Description
This pack of 100 clear disposable polythene gloves is ideal for use across a range of work environments. Intended for brief use, they're powder- and latex-free for reduced risk of hypersensitivity, and economical enough for bulk volume users. Easy to store and dispense as necessary from the compact packaging. These large-size gloves are ideal for workers in food preparation or retail, for use at self-service food counters, or for beauty practitioners such as hairdressers.
Delivery estimates:
Items despatched from Warehouse 1: 1-3 business days
Items despatched from Warehouse 2: 2-5 business days
All Furniture and Interior items: 5-10 business days
Please Contact Us for additional delivery information specific to your order.