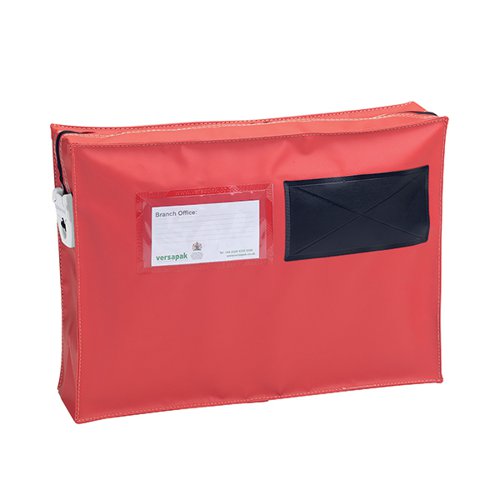 Out of Stock
Manufacturer Versapak
Description
Versapak document pouches with a gusset are designed for sending, storing or transporting documents and bulky items. Impregnated with antibacterial VERSASHEILD technology which actively kills bacteria without the need for chemicals or deep cleaning. They have a long edge zip on 3 sides for easy loading and can be reused over 2,000 times sending back and forth between destinations. Featuring a patented tamper evident locking chamber for Versapak T2 Security Seals to maintain the chain of custody when moving important and sensitive documents.
Delivery estimates:
Standard Delivery items despatched from Ireland:
1-3 business days
Standard Delivery items despatched from the UK:
2-5 business days
Furniture items (excluding Office Screens):
5-10 business days
Office Screens:
3-4 weeks
Non-Standard delivery items dispatched from the UK:
2-6 weeks
Please Contact Us for additional delivery information specific to your order.